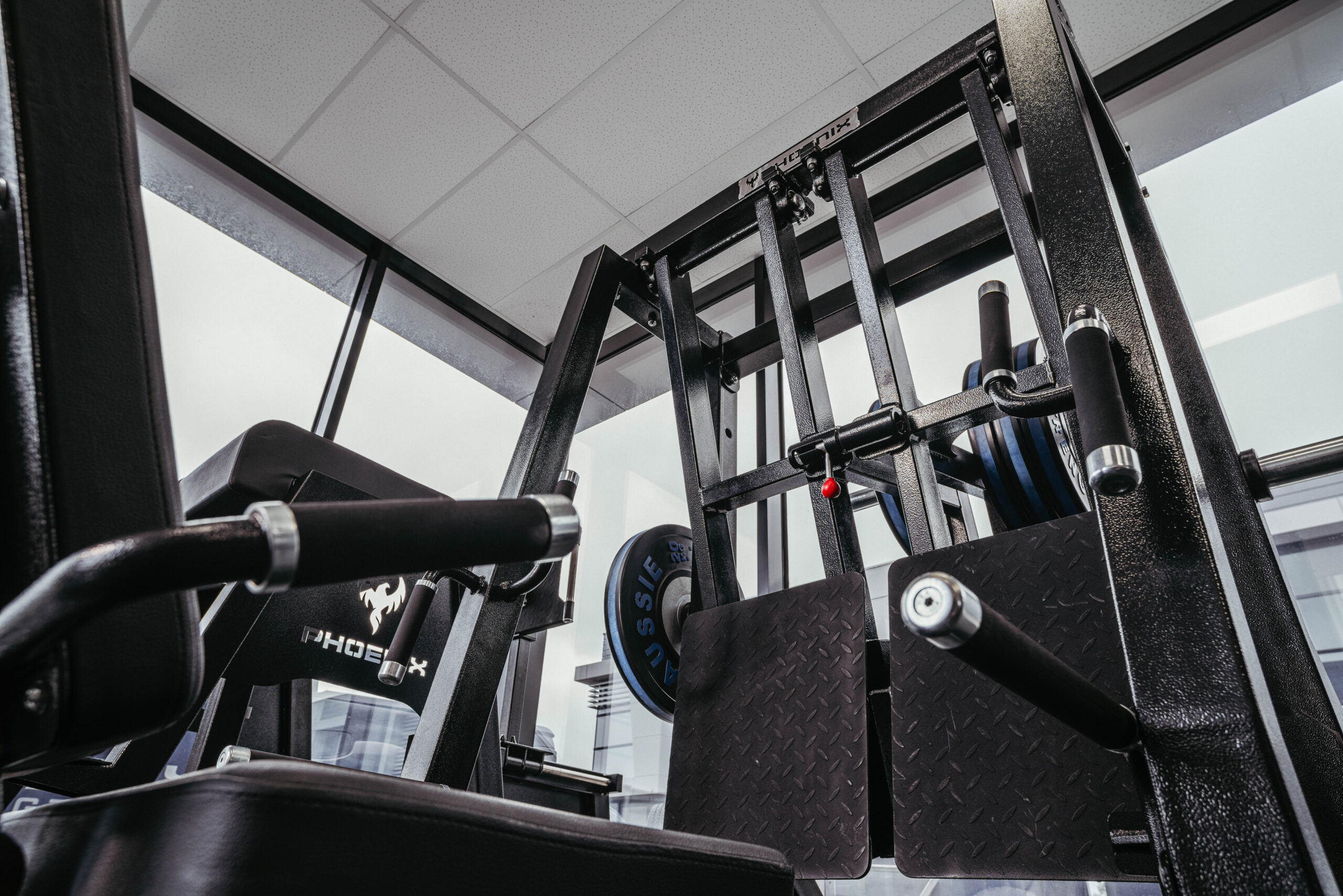 Strength Machines, Gym Equipment and Flooring
The Most Advanced Plate and Pin Loaded Strength Machines and Gym Equipment, Designed for Elite Training Facilities and Gyms Everywhere
Sign Up for Notifications
From limited factory custom drops to updates from our R&D team, members are always the first to know.
Request a Price List
Order a Phoenix Strength machine or fitout today to secure your position in our national rollout.
The Phoenix MTG system delivers outstanding strength and conditioning capabilities everywhere.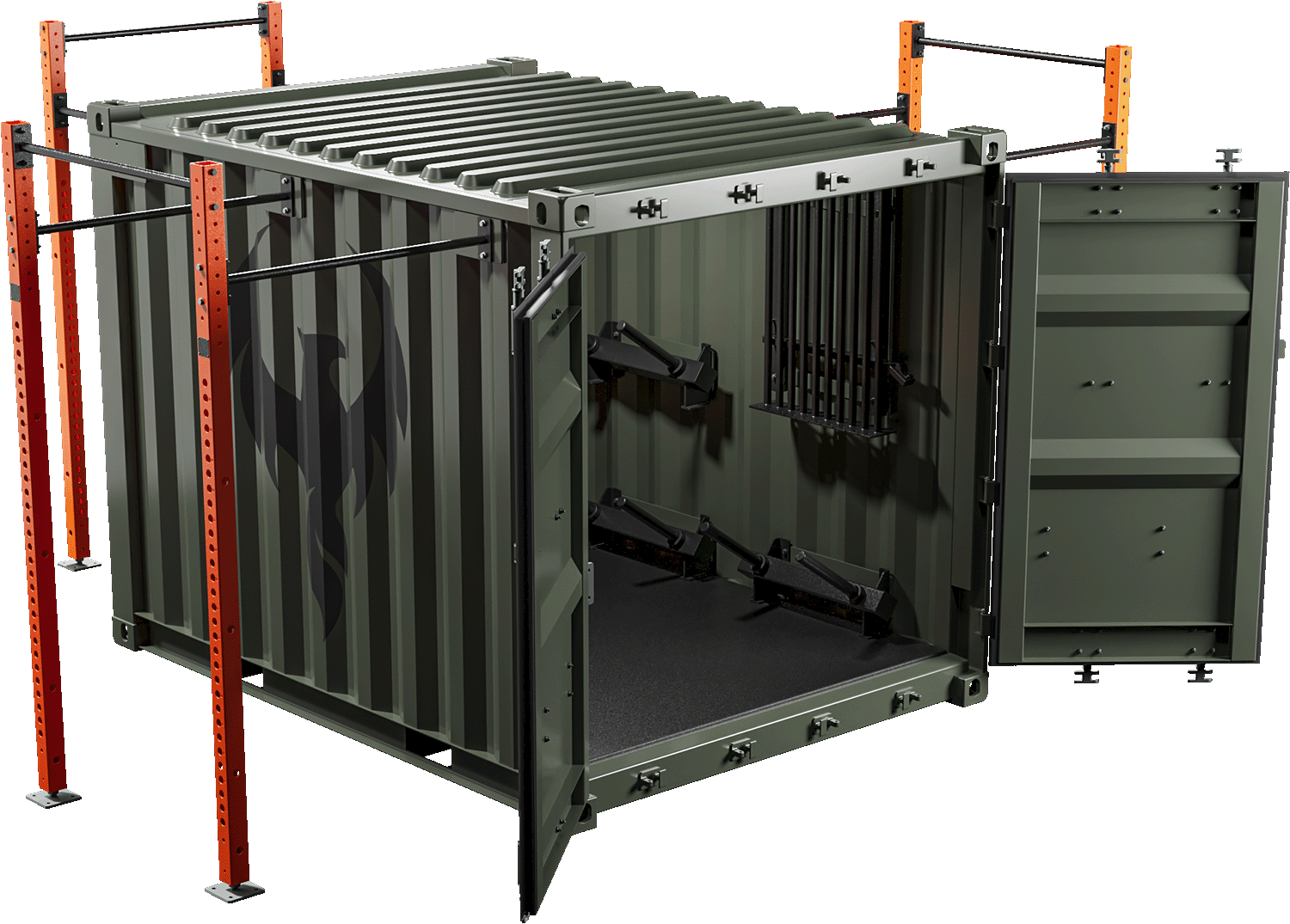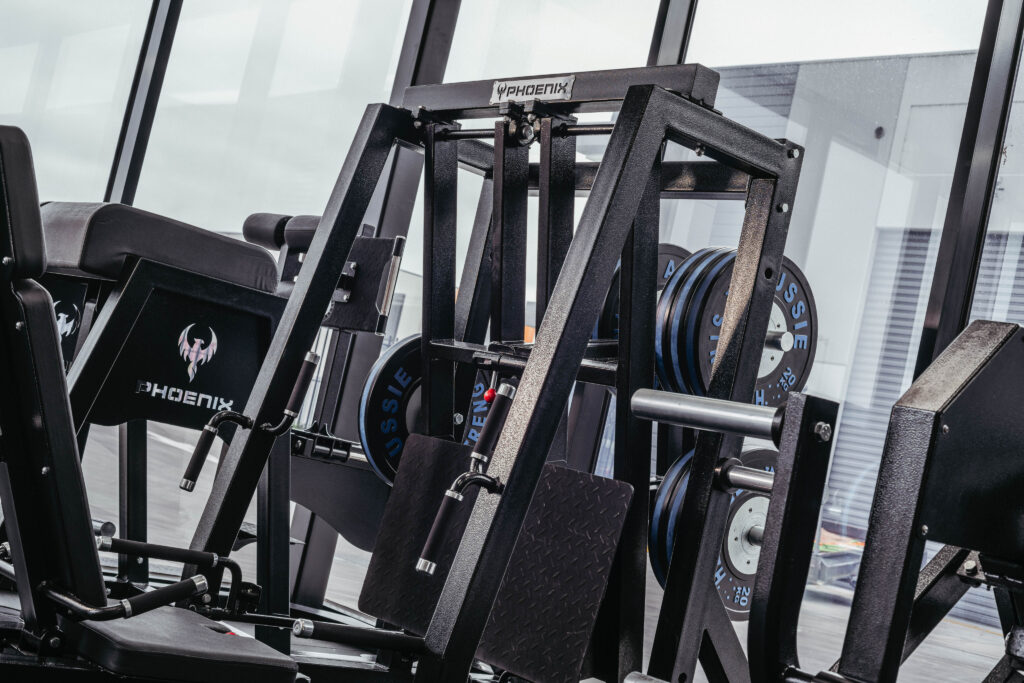 Next Generation Strength Machines
Phoenix Strength is set to redefine the strength training landscape with an impressive array of gym equipment, designed for those who accept no compromise when it comes to quality and performance. Every Phoenix machine is meticulously crafted using advanced technology, high-grade materials, and a relentless focus on the user experience. Want to be a part of this fitness revolution? Subscribe to our mailing list to get exclusive updates on the launch of Phoenix Strength - the epitome of superior gym equipment.
Phoenix Strength introduces an unparalleled range of gym equipment, from essentials to meticulously engineered racks, rigs and machines to deliver best-in-class gym fitouts. Our state-of-the-art manufacturing techniques, unmatched gym design expertise and rich history of building Australia's best gyms makes us the go-to partner in the fitness industry.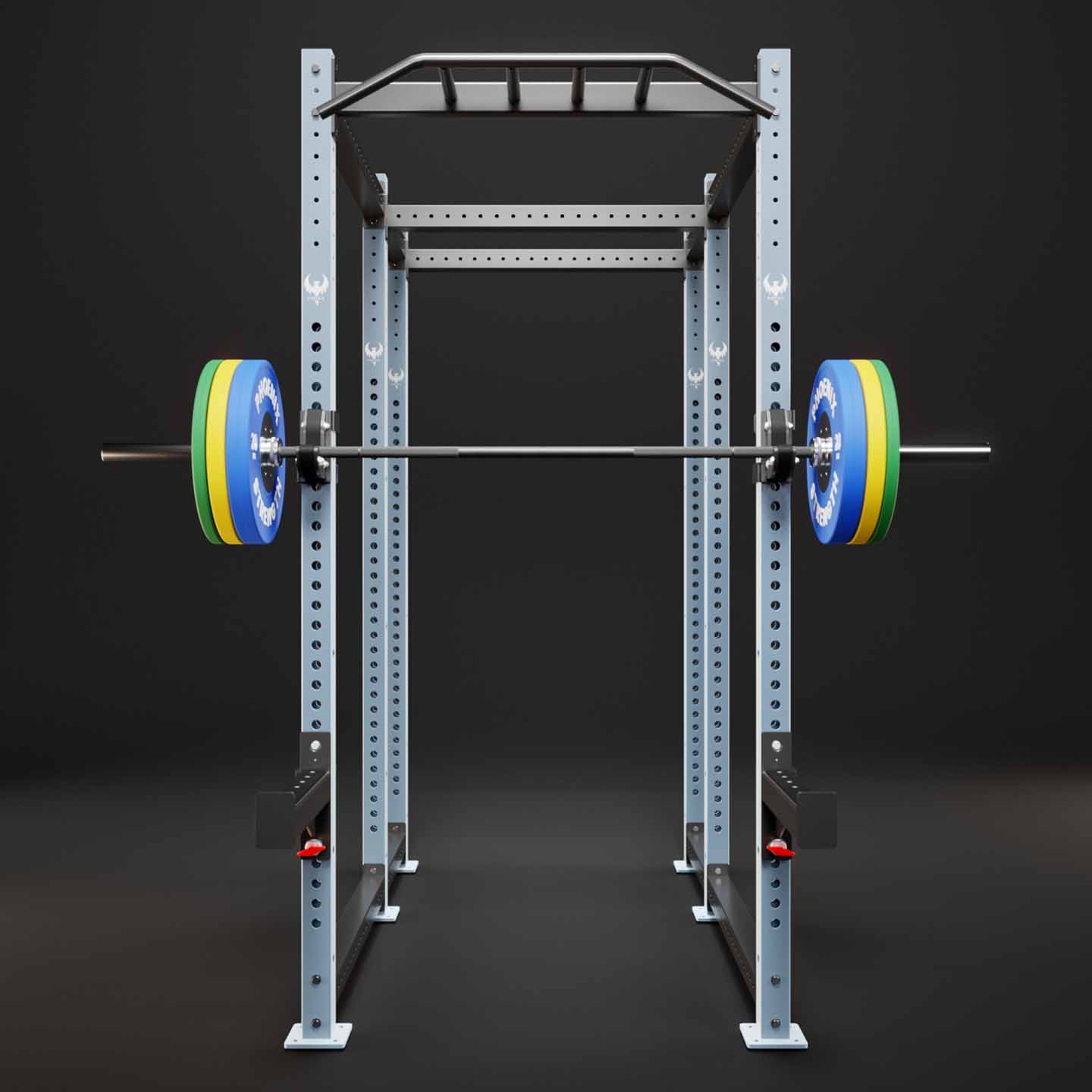 Phoenix PSPX2 and PSPX3 are the most versatile, customizable and durable racks in the industry. With a full range of components, attachments and connection options, you'll be equipped with the best system in the industry.

Ultra heavy duty frame and connector for rapid setup and relentless training.
Solid ultra heavy support arm with quick disconnect pin toggle and solid upright mounting pin.

Safely rack barbells with an oversized grip-protection polymer moulding to protect knurlings.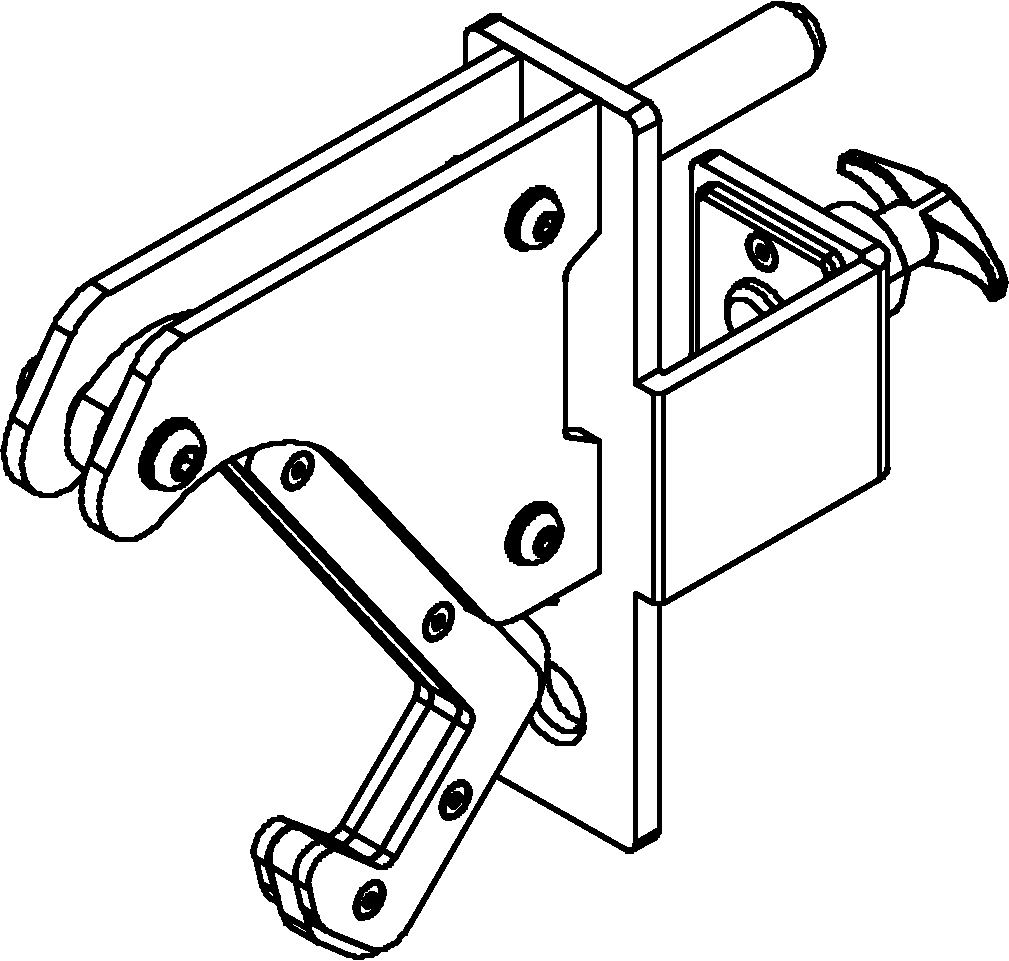 Push the envelope by eliminating the setup phase from dozens of compound movements.

Inter-cell bracing. Heavy-duty square tube for the ultimate in stability.
Double-braced 1800 connectors for spanning cells. Mounting points throughout.

Single cell pull-up bar for old-school training and effective interconnection.

Extra long interconnector for straight-up configurations and group training routines.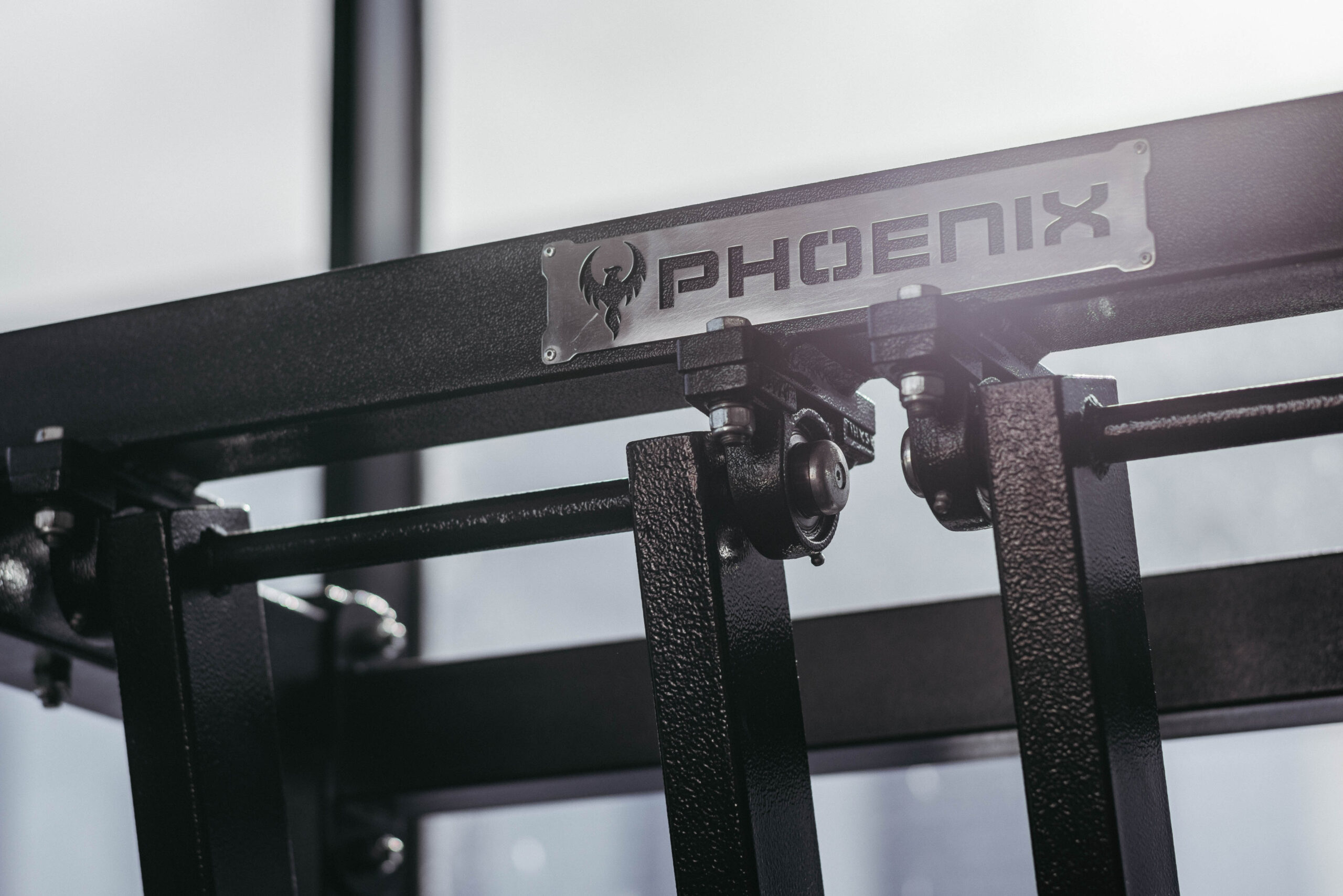 The best way to minimize lead time is to start your order straight away. Book an appointment with our team today.
Ordering & Sales Enquiries
---
Talk to our team today to discover how the Phoenix MTG can improve fitness outcomes for your team, unit or performance center.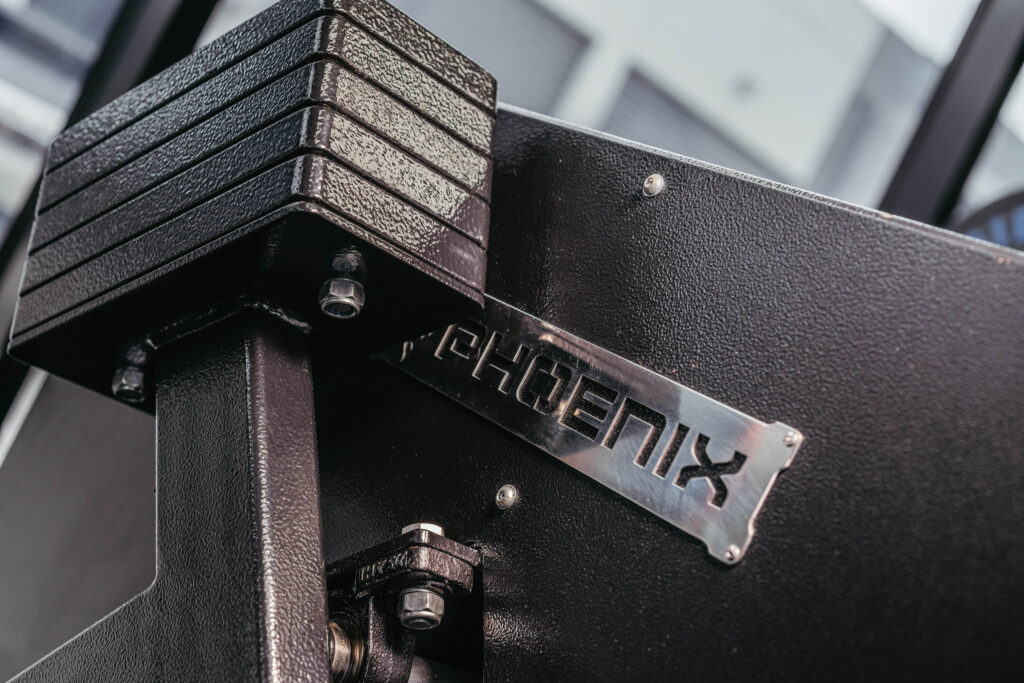 ---